Stilicon genom tiderna ☆
Det är ju inte någon nyhet att våra skådespelare, artister och modeller påverkar hur vi klär oss.
Men vem har betytt mest för dig och din stil?
Eftersom jag är en person som har lite problem att bara välja en så skulle nog säga att jag snappat upp lite av alla mer eller mindre. Men Sara Jessica parker som Carrie Bradshaw i Sex and the City är ju en stående favorit. Eller jag kanske snarare ska ge applåderna till Stylisten Patricia Field som ligger bakom alla underbara, fantastiska outfits.
Nå vilken är din favorit?
---
it is not news that actor affect the way we dress. But who has meant the most to you and your style?
Since I am a person who has some problems to choose only one it would probably say that I picked up a bit of all more or less.
But Sarah Jessica Parker as Carrie Bradshaw in Sex and the City is, of course, a standing favorite. Or perhaps I should rather give applause to stylist Patricia Field is behind all the wonderful, fantastic outfits.
Well what is your favorite?
---
这已不是什么新闻演员影响了我们的衣服。但谁也意味着大多数你和你的风格? 由于我一人,谁是有些问题只能选择一个它可能会说,我拿起一块都或多或少。 不过,莎拉洁西卡派克的凯莉布拉德肖在欲望都市当然,一个常设的最爱。也许我应该给予掌声,而是设计师帕特里夏场就是所有的美妙,神奇服装。 那么什么是您最喜欢的?
Birgit Bardot
Audrey Hepburn
Madonna
Sara Jessica Parker som Carrie Bradshaw-Sex and the city
Kate Moss
Agyness Deyn
Systrarna Olsen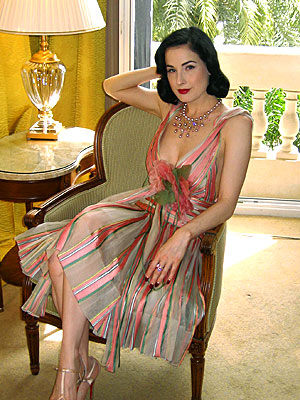 Dita Von Teese
---
Kommentarer
Trackback